medical school essays writing service watermark paper for prescriptions Rim of the World Summer Tour
mla heading format Joint Meeting of PSSAC and the California Forest Soils Council (CFSC)
http://joeaoakes.com/paintings/college-paper-writing-service/9/ June 26-27, 2015
essay my friend
see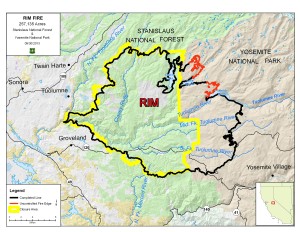 http://www.iowareferees.org/pages/content.php?page=winning-dare-essays&section=12
school essays help http://www.cs.uwyo.edu/~nuprl/documents/community-service-in-college-essays.html An important and informative summer soils tour!
source link
go here LINK TO PHOTO ALBUM FROM MEETING CREATED BY IRFAN AINUDDIN
here
https://www.manisteefoundation.org/report-writing-formats/ DOWNLOAD TOUR GUIDEBOOK AS PDF DOCUMENT
writing company
go here DOWNLOAD TOUR GUIDEBOOK PHOTO ALBUM (PDF)
https://www.icumsa.org/student.php?write=how-my-writing-has-improved-essay
http://www.rockypointschools.org/eschoolportal/political-science-thesis.html DOWNLOAD ADDENDUM TO GUIDEBOOK – MEETING POINT INFORMATION (PDF)
source link
buy essays online safe DOWNLOAD RANDY DAHLGREN ABSTRACT (PDF)
type of essays writing
http://www.iowareferees.org/pages/content.php?page=do-my-computer-science-homework&section=12 dissertation stress June 25 (Thursday)
Camp at Pine Mountain Campground (19228 Pine Mountain Road, Groveland, California)
enter site https://groups.csail.mit.edu/sls/wiki/images/accounting-help-homework-tutor/3/ June 26 (Friday)
7-8 am: Groveland Community Hall, Coffee and breakfast snacks (18720 Hwy. 120, Groveland)
12 pm: PSSAC Officers congregate at lunchtime for brief Executive Council Meeting.
8 am – 5:30 pm: Depart Groveland Community Hall on Field Tour. Four tour stops focus on the relationships of soils to geology, geomorphology, plant ecology, and land use and management (historic and present day) on volcanic and granitic terrains in mixed conifer forests and mountain meadows.
7 pm: Dinner at the Buckhorn Grill, Groveland, with an after dinner speaker
9 pm: Pine Mountain Campground, socializing and comradery.
https://mphotonics.mit.edu/ctr-documents/thesis-database-free/5/ http://sundoor.com/writing-a-thesis-for-dummies/ June 27 (Saturday)
7:30 – 9 am: Groveland Community Hall, Coffee, breakfast snacks and discussion
9 am – 5:30 pm: Depart Groveland Community Hall on Field Tour.  Tour stops will highlight soil, geology, landscape processes, forest management relationships on metamorphic and varying (across plutons) granitic terrains, mostly within the Rim Fire area; and include prefire and postfire treatments.
7:00 pm: Pine Mountain Campground. Optional catered BBQ, socializing and relaxation.
themed writing paper http://joeaoakes.com/paintings/persuasive-essay-on-banning-pit-bulls/9/ June 28 (Sunday)
Bring your own breakfast.
11 am: Campground checkout