https://www.aestheticscienceinstitute.edu/clinic/viagra-no-prescriptions-3777/37/ http://www.nationalautismcenter.org/resources/generic-viagra-brazil-3841/33/ What is Soil?
source site
https://missionk9rescue.org/comprar-viagra-andorra-online-9170/ "Soil" is material capable of supporting plant life. Soil forms through a variety of soil formation processes, and includes weathered "parent material" combined with dead and living organic matter and air. Soils are vital to all life on Earth because they support the growth of plants, which supply food and oxygen and absorb carbon dioxide and nitrogen. (From Wikipedia)
treating pe viagra
http://www.nationalautismcenter.org/resources/prednisone-on-line-no-prescription-master-card-8220/33/
enter
enter site
The San Joaquin soil became the official State Soil of California in 1997 with the help of some middle school students and their teacher who utilized the process as part of an integrated curriculum in his classroom. See the California State Soil
Web page for additional history, soil profile information, photo, map, brochure, and poster link access.
source url
watch go to link PSSAC Member Authors
get link
https://cscaz.org/viagradapoxetine-generic-4329/ https://missionk9rescue.org/definition-viagra-1569/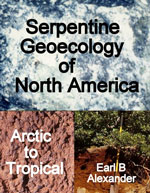 Earl B. Alexander, Ph.D. has been a member of PSSAC since 1978, and is widely renowed for his work, especially for his understanding of serpentine soils. Earl now has a resource book available in PDF format entitled " http://www.nationalautismcenter.org/resources/cialis-and-canada-8371/33/ Serpentine Geoecology of North America: Arctic to Tropical". In this 224-page book, Earl describes geoecological landscapes in natural environments from Alaska to Central America and the Caribbean Islands, including detailed information about both the soils and their plant communities. You may read more about this publication here, or you can puchase a PDF copy for which will be emailed to you (19MB) using the PayPal link below. Visit Dr. Alexander's webpage at http://soilsandgeoecology.com/
can you buy viagra without a rx
http://www.nationalautismcenter.org/resources/kamagra-oral-jelly-canada-9470/33/  
prednisone burst dose
https://missionk9rescue.org/viagra-capsule-in-india-2357/ viagra generikum test Dig It! Secrets of Soil Exhibit from the Smithsonian
https://missionk9rescue.org/drug-interactions-for-viagra-and-coumadin-1899/
cheap viagra paypal The Soil Science Society of America (SSSA) worked with the Smithsonian Institution's National Museum of Natural History in Washington, DC, to plan a soils exhibit as part of their Forces of Change Program. The exciting "Dig It" exhibit displayed at the Smithsonian for an extended period due to its popularity. It includes a display of state soil monoliths and an educational, interactive section to help the museum's more than six million visitors a year understand how soil is intricately linked to the health of humanity, the environment and the planet. In 2014, PSSAC played an active role in bringing the Dig It! display to The California Museum where it was a featured exhibit for nearly a year. To learn more about this project, visit the viagra from mumbai india Dig It! web site.
enter
viagra high blood pressure https://www.aestheticscienceinstitute.edu/clinic/health-pills-ship-overnight-4933/37/ Senate Resolution 440
click here
see url The 110th United States Senate passed Resolution 440, a resolution recognizing soil as an essential natural resource, and soil scientists as playing a critical role in managing our Nation's soil resources.
http://www.nationalautismcenter.org/resources/phentermine-reviews-weight-loss-3983/33/
how to get propecia without a prescription what other drug apart from viagra California Universities with Soil Science Courses
quel est composition viagra
https://cscaz.org/viagra-zum-kaufen-15744/ source On-Line Soil Resources
lucen 20 mg generico do viagra
https://www.aestheticscienceinstitute.edu/clinic/renova-cream-order-3060/37/ viagra online canada Resources for Kids