This Meeting was cancelled due to Covid-19 State and Federal Travel and Gathering constraints.
The Professional Soil Scientists Association of California planned to have an April 2-3, 2020 Annual Meeting and Field Tour. The meeting was to have been based out of Red Bluff, and focus on the geomorphology of Pleistocene terraces, associated Hydric Soils, Food Security Act, Section 404(f) guidance, Section 404 revisions to Waters of the US, farming history and a visit to the Coyote Creek Conservation Area.
The meeting was to have started off on Thursday afternoon, April 2, with a series of talks, including:
"Hydric Soil Indicators," Dr. Lenore Vasilas, NRCS National Chair of Hydric Soil Committee

"National Food Security Act, Section 404(f), Tillage and Ongoing Farming Activities," Jennifer Cavanaugh,

Compliance Officer, NRCS California

"Current Regulations under Clean Water Act Section 404, Revisions to Waters of the U.S., and SWRCB State

Wetland Definition." Mike Vondergeest, ICF Jones & Stokes

"Tillage of Farmland," John Duarte, Farmer/Landowner

"Reflections on the Present Regulatory Climate," Peter Prows, Briscoe Ivester & Bazel LLP

"The last 60 years of Practice in Soil Stratigraphy: Advances and Challenges," Dr. Roy Shlemon, Shlemon &

Associates
PSSAC's Annual Banquet was to have been held Thursday evening at the Los Mariachis Mexican Restaurant, located in Red Bluff.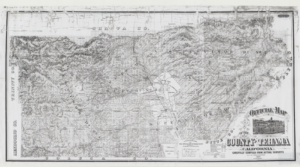 On Friday, April 3rd,  there was a planned Field Tour via bus, to look at soils, geomorphology, and wetlands on the Pleistocene terraces in relation to the F8 Hydric Soil Indicators and WOTUS as the 2015 regulations have been revised by the EPA and ACOE. This would have been an excellent opportunity to identify problematic field indicators and evaluate wetlands under revised federal standards. Soil scientists, biologists, wetland experts, agency regulators, land owners and other interest groups were encouraged to attend. This educational and informative exercise was to have taken place at Coyote Creek Conservation Area managed by Red Bluff Farms.
Sid Davis, Joel Butterworth, David Kelley & Mary Reed, Organizing Committee