What is Soil?
"Soil" is material capable of supporting plant life. Soil forms through a variety of soil formation processes, and includes weathered "parent material" combined with dead and living organic matter and air. Soils are vital to all life on Earth because they support the growth of plants, which supply food and oxygen and absorb carbon dioxide and nitrogen. (From Wikipedia)

The San Joaquin soil became the official State Soil of California in 1997 with the help of some middle school students and their teacher who utilized the process as part of an integrated curriculum in his classroom. See the California State Soil
Web page for additional history, soil profile information, photo, map, brochure, and poster link access.
Read a 1/14/20 blog post by the Soil Science Society of America about the California State Soil.
View a map of the United States, developed by the Soil Science Society of America, with links  to information about each state soil.
Dig It! Secrets of Soil Exhibit from the Smithsonian
The Soil Science Society of America (SSSA) worked with the Smithsonian Institution's National Museum of Natural History in Washington, DC, to plan a soils exhibit as part of their Forces of Change Program. The exciting "Dig It" exhibit displayed at the Smithsonian for an extended period due to its popularity. It includes a display of state soil monoliths and an educational, interactive section to help the museum's more than six million visitors a year understand how soil is intricately linked to the health of humanity, the environment and the planet. In 2014, PSSAC played an active role in bringing the Dig It! display to The California Museum where it was a featured exhibit for nearly a year. To learn more about this project, visit the Dig It! web site.
The 110th United States Senate passed Resolution 440, a resolution recognizing soil as an essential natural resource, and soil scientists as playing a critical role in managing our Nation's soil resources.
California Universities with Soil Science Courses
On-Line Soil Resources
Wearable Soil Resources
These arrived just in time for PSSAC's (sadly postponed due to COVID-19) 2020 meeting, and now we have a nice assortment of PSSAC T-shirts.  They are printed on quality 100% Cotton Beefy-T's, and are available in 4 colors: white, pebble, light steel, and teal.  The shirts have been screen printed (in 6 colors), and area available in S – XXL (limited availability: see size/color quantity chart below). The shirts are $20 each, plus $5 shipping (USPS First Class in a manila envelope).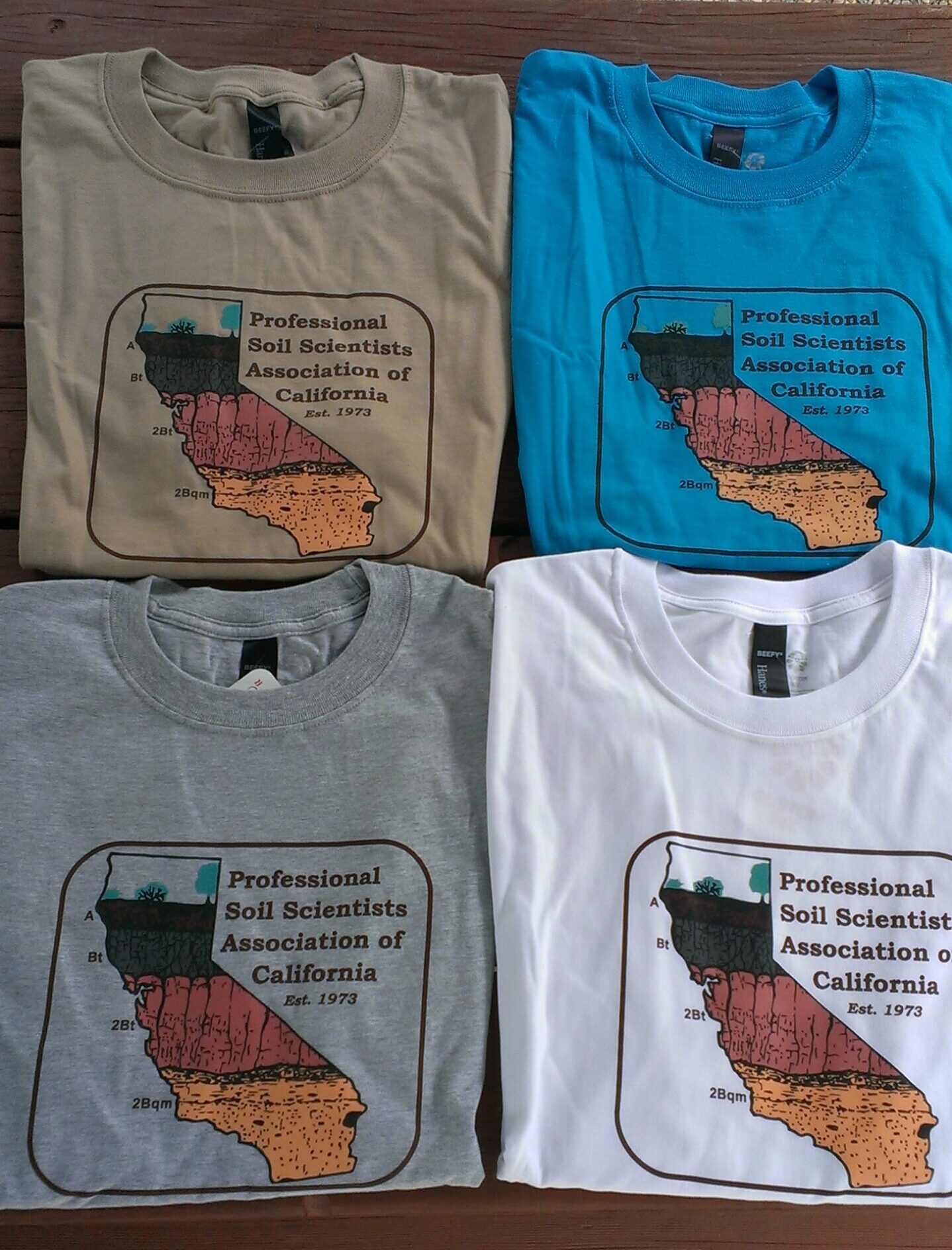 | | | | | |
| --- | --- | --- | --- | --- |
| Color/Size | Teal | White | Light Steel | Pebble |
| Small | 4 | 2 | 1 | 2 |
| Medium | 5 | 5 | Sold Out | Sold Out |
| Large | 4 | 2 | Sold Out | 3 |
| X-Large | 2 | 2 | Sold Out | Sold Out |
| XX-Large | Sold Out | Sold Out | Sold Out | Sold Out |
Order your Beefy-T shirt today. Please note your preferred size and t-shirt color, and mail your check for $25 to:
PSSAC
P.O. Box 5972
Vacaville, CA 95696
Or use the PayPal buttons below.
Teal (Small)
White (Small)
Light Steel (Small)
Pebble (Small)
Teal (Medium)
White (Medium)
Light Steel (Medium)
Pebble (Medium)
Teal (Large)
White (Large)
Light Steel (Large)
Sold Out

Pebble (Large)
Teal (X-Large)
White (X-Large)
Light Steel (X-Large)
Sold Out
Pebble (X-Large)
Sold Out
Teal (XX-Large)
Sold Out
White (XX-Large)
Sold Out
Light Steel (XX-Large)
Sold Out
Pebble (XX-Large)
Sold Out
In Print Soil Resources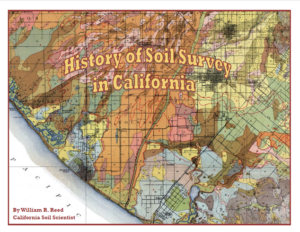 History of Soil Survey in California. (2020). This full-color 132-page soft-bound book was written by long-time PSSAC member, Bill Reed. Limited copies are available at his cost + shipping ($20). With the help of several PSSAC members, beginning in 2002, numerous interviews were held and photos obtained for this interesting book. Note: Please contact Bill Reed (wmrreed@gmail.com) if you would like to purchase a copy using a check.

1 Copy History of Soil Survey in California, includes Media Mail US Shipping [PayPal] $20.00
1 Copy History of Soil Survey in California, includes Media Mail US Shipping, plus $5 Contribution to PSSAC Scholarship Fund [PayPal] $25.00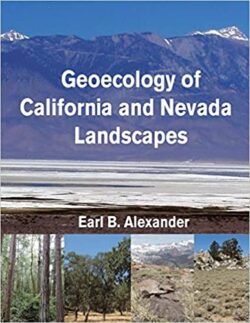 Geoecology of California and Nevada Landscapes. (2022) This 300-page soft bound book was authored by long-time PSSAC Professional Member Earl Alexander. It includes 19 chapters ranging from the geology (a brief earth history and soil parent materials), to landscape provinces, climate and hydrology, climate and hydrology, soils, and vegetation. It then provides a comprehensive review of thirteen diverse regions of California and Nevada such as the Great Basin, Klamath Mountains, Transverse Ranges, and the Coastal Landscapes. This book is available for purchase through Amazon.
Other Soil Science Organizations
Resources for Kids